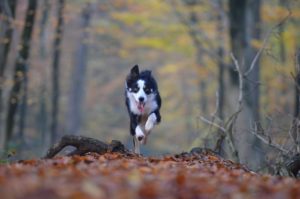 Exciting Fall Activities For Dogs – Fall Frenzy
Fall fun can involve all the summer activities in a more stimulating environment. Some extra special fall activities that are very exciting for you and your dog could be:
Make Pumpkin Treats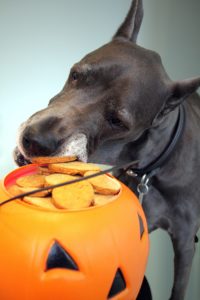 – These treats are very healthy for your dog, and they love the taste.  Be conscious of providing nutritious ingredients for your dog. There are some fantastic recipes here.  Hide these treats around the house or in a pile of leaves.
Have a Halloween Pup Paw-ty
– Invite your friends and their dogs to celebrate Halloween together. Dress up your pooches and have the best in a costume contest. Here are some DIY costume ideas.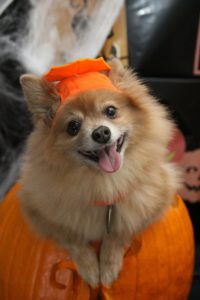 Rack up a pile of leaves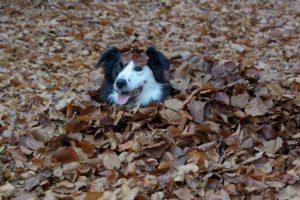 – In your yard or a park, dogs love to jump in and race around a pile of leaves. Try to keep the twigs out to avoid potential injuries. Hide dog bisques or favorite toys in the leaves and watch your dogs have a blast retrieving them.
Attend dog-friendly fall festivals
– Every year you can find local new and exciting annual events. Check the newspapers or google online for upcoming events near you. Be prepared to trick or treat yourself too!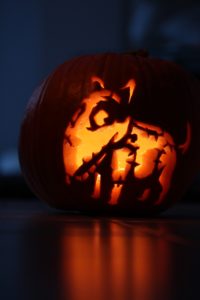 Take them Fishing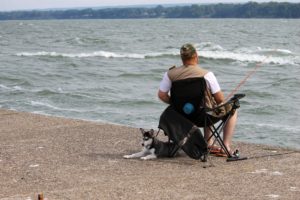 – While fishing the dogs can explore the area, connect with nature, cool off in the water, and enjoy fresh air while you catch your next meal.
Banff Gondola Ride
– A leashed well-behaved dog is welcome to ride up and down with you. This ride can be a perfect time for you and your dog to explore the mountains while hiking around discovering the wildlife.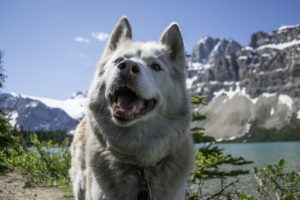 Sign up for Agility Training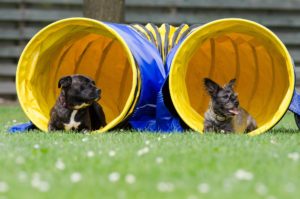 – Many breeds of dogs find this activity fun. It's great for the mind and body. Dogs learn to be focused and not let distractions take control of their behaviors. This activity is also significant for socialization as there are several dogs and people around in an enclosed in a common area.
Do you have any suggestions for fall activities for you and your dog that you could share with us? Would love to hear them. Let us know at support@corkscrittercare.com