Winter Activities for Dogs
Winter Wonderland In Calgary
Safety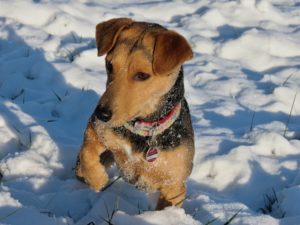 First and foremost keep your dog safe from extreme weather. Dogs paws are like our feet and can freeze or become irritated from salt on the streets. They are capable of getting frostbite or hyperthermia just like humans. If it's too cold for you to be outside, then it's too cold for your pets. Some fantastic ways to pamper your pet during the winter months are:
Make (DIY) Clothing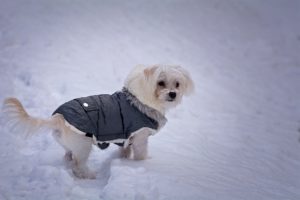 Make comfortable clothing to keep them warm. There are lots to buy at pet stores too but costly. Several DIY websites that can give you great ideas and guidance on what to make for your pet's warmth. Here is an example of some good quality booties for sensitive feet.
My Busy Dog Water Resistant Dog Shoes with Reflective Velcro and Rugged Anti-Slip Sole
Are you experiencing unusual working hours or uncontrollable events that occur in life (illness, surgery, or hospitalization) that may make it difficult to walk your dog? Do you have a new puppy that needs outside every few hours while you work? Are you going away for a day or longer and want someone trustworthy to look after your pets and property? Or sometimes your dog just needs an extra bit of attention that you just aren't able to find the time or energy for. Most of us don't like to impose on friends, family or the kid next door, and therefore see a professional home/pet sitter/dog walker that meets their needs. At Corks Critter Care, we tailor our services to your needs!
Throw a Christmas Paw-ty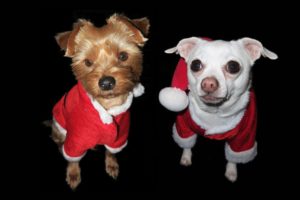 Pamper your dog and friends this holiday season with a party which will most likely make their tails wag. Great way to get to be with your friends and their fur babies.
Photo Session with Santa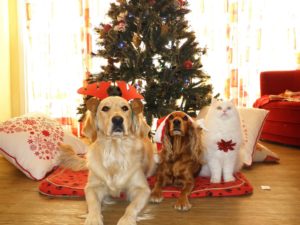 Several professional photographers offer this service. Pisces is a local store that spoils our pets and is know to take excellent pictures.
Snowball Treasure Hunt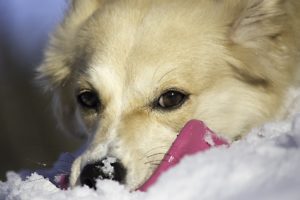 Bury toys, sticks, balls, food under snow or in a snowball. Sit back and watch the fantastic tracking skills dogs have with their excellent sense of smell. Have competitions in which dog can find the snowball first.  Or time them to see how fast their smart noses work.
Snowball Fetch
Make a mound of snowballs (loosely packed) and throw them for your dog if he/she like to play fetch.
Make a DIY Indoor Fun Agility Course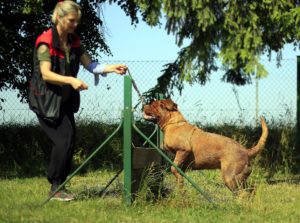 You can set up various household items. Some items that work well are chairs, broomsticks, barrels, bags, ramps, blankets, hula hoops, ropes, pylons bowling pins, blocks or whatever your creative mind can find and heart desires. Use positive reinforcements like treats, food, confident tone of voice and favorite toys to encourage your dog thru the obstacle course.
Pawhut Dog Obstacle Agility Training Kit 
Take your dog Cross Country Skiing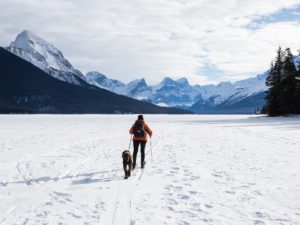 While you are getting your exercise skiing, your dog could tag along leash free and burn off some cabin fever.
Enrichment Toys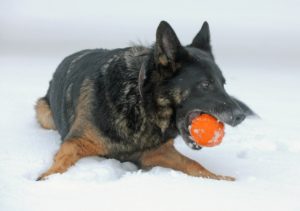 Toys such as stuffed Kongs, wobble balls, toys that give out treats when played with and rewarding food puzzles. Enriched toys give the dogs a rewarding food experience while having fun.
Dog Gyms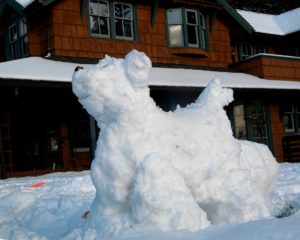 The Canine Fitness Center
This gym is mainly for rehab and high-performance canines that need extra attention as an athlete does.
Play Dates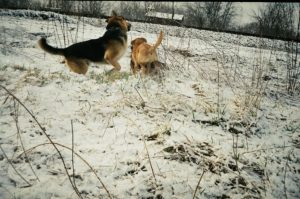 Invite your neighbors over for tea or hot chocolate while the dogs play.  Make some homemade dog treats.
Make a Soft Heating Pad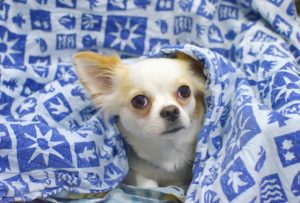 For older pets, this is nice when they have arthritis or ailments. Several companies make these, but please check with your vet before using a heating pad because heat with skin related diseases can give aversive results. Avoid using them if your pet has skin diseases such as flea allergies, skin allergies or skin problems. Word of advice… always layer your heating pad with soft blankets or towels to prevent the heat from harming your pet. Supervision is still very much advised. Never use plugged in heating pads without supervision. Dogs and cats love to chew on cords, especially puppies and kittens. Cork usually just uses a warm blanket or towel that's freshly out of a dryer before bedtime to give to her pets to sleep on.
Mywarmpet

– a perfect bed warmer for small animals.
Do you have any suggestions for winter activities for you and your dog that you could share with us? Would love to hear them. Let us know at support@corkscrittercare.com