What Sets Us Apart
What Makes Corks Critter Care Unique?
Virtual Initial Orientation Visits
Advantages of Virtual vs In Person 
Save time and hassle when you need us for last minute booking.

Get yourselves onto Corks Client list sooner.

We can accommodate last minute bookings with all existing clients easily!

We are not an Intrusion or Disruption Why? Because these people are thinking:

They have to clean their house, look after their children, can't eat dinner yet, short of time, and the list goes on.

Social distancing and gaining information pertinent to a better more efficent onboarding experience.
Provide a stellar Onboard client experience

Set up your private client portal in Corks Pet Care App

Give you a tour of Corks Pet Care App so you're comfortable in navigating through it to get where you want and do what you need to use our services.
CCC Virtual Initial Orientation Visit via Zoom
Professional Services
Our Professional Services
Pet Sitting
Overnight Pet Sitting
Home Sitting
Dog Walking
Dog Let Outs
Puppy Play Time
Pet Nursing Care
Concierge Services
Qualifications
Qualifications
Licensed, Bonded and Insured
Police Service Background Checked and Passed

Veterinary

Used

and

Recommended

Certified in

PET FIRST AID

and

CPR.
Customer References
Have a Contingency Plan in case of personal illness or emergency.  Veterinarian on call.
Cork attends pet-related Continuing Education
Cork has years of Experience nursing and caring for various types of pets.
Cork uses a written Contract
We leave a Pet Report Card to document pet's activities, behavior, and health.
You can travel with Peace Of Mind and your pet will be home to greet you when you arrive.
Member of the following organizations:
Benefits CCC Provides to Clients
The ability to travel or work worry-free
The ability to work guilt-free
The ability to tailor

your own pet care plan
We strive to provide a memorable steller professional pet care experience.
Benefits CCC Provides to Pets
Kept loved with ample attention, 

safe with familiar sights, and smells in their preferred environment.
Keep regular routines, medication given on a comfortable schedule.
Pets are happy in a stress-free, disease-free environment, and show sensory equilibrium in their own preferred territory.
We Create Genuine Relationships
We strive to know and treat you and your pets with genuine respect, care, and kindness. 

Open communication is our policy

3 Ways to Communicate with us:

Online Professional Pet Care App.  We have an online system that allows us to keep all of our client's information

and pet's instructions 

safe and secure. 
 Phone

403-807-6866
Online Professional Pet Care App
Online Professional Pet Care App
An

online system

that allows us to keep all of our client's information

and pet's instructions 

safe and secure eliminating the need for you to leave us handwritten notes, text messages, and emails.
Our online portal allows clients to request or schedule services, communicate with our office and your CCC Custodian, pay your invoice, and much more, all in one place. It's the 21st century for pet care. We're always available to answer the phone if you prefer.
You can access this portal online from anywhere in the world through your PC, tablet, or phone.

If you leave us pages of detailed instructions on your pets' care, we enter all of those details.

You can see confirmations for the future and past service as well as invoices. 

You can also send notes

into our system 

to us advising of changes.

Your Corks Critter Care Custodian can look over all of that information next time you need us.

 

Use the system any time you have changes to make or just need some interesting additional information like educational articles about pet care that we provide regularly in your files and folders.
Our client portal provides convenience for our clients and assures your pet is set to be looked after.

Book or cancel pet care

View  personal service calendar

Update billing information and password

View and pay new or past invoices

View time-stamped pet care report cards detailing your pet visit events.

Download forms, contract, pdfs educational articles about pet care, announcements, important events, and much more. 
24/7 Availability
24/7 Availability
We want to give you that peace of mind while you're away. Last-minute scheduling is accepted.  

Note:  Always be sure that you have confirmation that our services will start when you need us.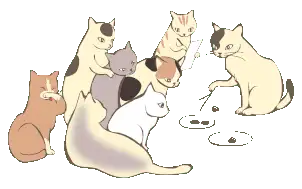 Corks Mission
"TO KEEP YOUR PETS HAPPY, COMFORTABLE, AND SAFE IN YOUR ABSENCE"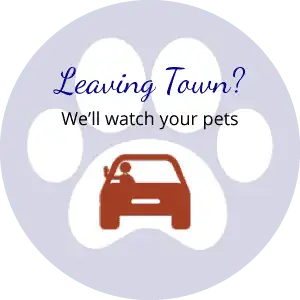 What to Look for in a Reputable Pet Sitter
How to Get the Most from Your Pet & Home Service
To ensure a successful relationship with CCC Custodians, we suggest you follow these simple guidelines:
I am so very fortunate to have found you!  A first-class, reliable service is always provided. I am able to relax and enjoy my time away, knowing my beloved cat is well cared for in her home and I would not hesitate to recommend your services to others.
We have been using Corrine's services for over a dozen years and are totally satisfied.  Having Corrine available to look after our two cats when we were away provided great peace of mind, especially since she has training as a Veterinary Technician.   We no longer have cats but we continue to use Corrine's house-sitting services when we travel and couldn't be happier!